Life Isn't This Perfect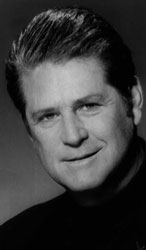 In, what we consider to be a must read book,
Back To The Beach: A Brian Wilson and the Beach Boys Reader, edited by Kingsley Abbott, and published by Helter Skelter Books, in 1997 and 1999, there is a section written by Peter Doggett called Smile:The Great Lost album, within that article are two fantasies regarding the release of Smile, a fantasy in itself (and one that came true). As a prelude to a look at the miracle that is Smile , they are presented to you, without comment, and leave you to ponder on them. Our look at Smile is not going to be a "what we think is on the album", but a presentation of the tracks available. We realise that, after all, the tracking is at odds with all of the suppostionary Smile websites out there, but like life, that's the way in goes. Peter Doggett, to whom thanks is totally inadequate, but massive thanks anyway, wasn't far off at all.. Now, on to Smile Fantasies.
Fantasy No.1
This one came from the unofficial Brian Wilson fan club: in their version of the fairy tale, SMiLE astounds the world, alters the course of rock music, forces The Beatles to scrap Sgt. Pepper, establishes Brian Wilson as a modern day Gershwin, and re-directs the sound of california from acid rock to the "American Gothic trip" of the Beach Boys' shifting melodic structures and painstakingly layered harmonies. Brian escapes his drug paranoia, and is presumably awarded the Nobel Prize for Music - a category invented for him - around 1975. The world lives happily ever after.
We'd all love to believe this one, but life and the world is so much more fierce. On the evidence that we have, SMiLE is a remarkable record, stunningly original, full of daredevil melodies and abstract lyricism that transcends the bounds of popular song.But, had it been released, it wouldn't have been commercial in the way that the Doors, or Love, or Jefferson Airplane were, that is, unless your fantasy insists that the entire "Summer of Love" - the extension of the Haight-Ashbury across the world - is abandoned, then it's unlikely that SMiLE would have beaten back the advent of pyschedelia from San Francisco, or London.
Well, there you have it, two fantasies based on SMiLE. Without comment from us, because we believe that they stand well enough on their own.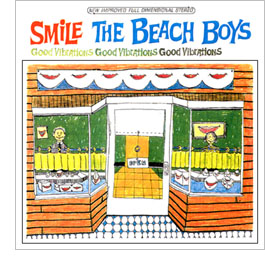 Fantasy No.2
Fantasy no.2 goes something like this: SMiLE is greeted with an initial intake of breath, and immediate cult adulation. Devotion to the album is compulsory among hip persons on both sides of the Atlantic. But like Pet Sounds in the States, the album fails to find a mass audience. You can't dance to it; you can't even sing along without taking a course in harmony; and letters in the pop music papers complain that the Beach Boys should go back to what they do best, and cut another surfing album. Brian Wilson is crushed with disappointment and the remaining Beach Boys don't even have the salvation of unused SMiLE tracks with which to bolster their subsequent albums. Otherwise life carries on much as before. It's less romantic that way, but then life is rarely as romantic as fantasy.