It's Side Two That Holds The Clues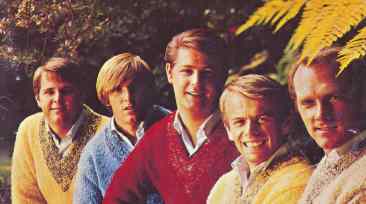 This is the vinyl version of the album, and it's the second side of the album which is of interest to us. All The danceable songs, you'll recognize the titles are on Side One, the ballads, the introspective songs are on Side Two, it is these that are our guide post along the road to Pet Sounds. The main thing to note, in our opinion is the "layering" of the sound, an almost Phil Spectorish feel, indeed, Brian has admited to being heavily influenced by Phil Spector, it is this we hear here and it is this that would be heard on Pet Sounds. The introspective nature of the songs, the self-examination, it too begins to appear, although, again in our opinion, these qualities had first shown themselves in that brilliant little Brian Wilson composition, In My Room, the song stands today as well as it did when it was written.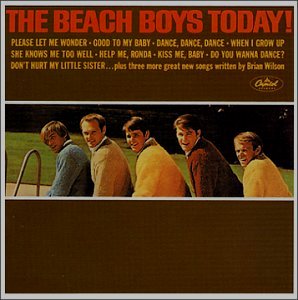 Side One
Do You Wanna Dance?
Good To My Baby
Don't Hurt My Little Sister
When I Grow Up
(To Be A Man)
Help Me Ronda*
Dance, Dance, Dance
Side Two
Please Let Me Wonder
I'm So Young
Kiss Me Baby
She Knows Me Too Well
In The Back Of My Mind
Bull Session With "Big Daddy"
*This is the correct spelling for
the album track.
The spelling was changed
to "Rhonda" for the single version