And So It Continues
Oh Lord but this is such a lovely album! Don't take our word for it, go to Brian's website and listen to FIVE tracks from this warm, fire-side, be with your best person(s) music, it's playing as we type this introduction and even though it's not Christmas yet.......well. Give this a read, give the samples and listen...and then go out and purchase the album, I know we have..........
Love and Mercy, and A Merry Christmas To You All
What I Really Want for Christmas
is
Brian Wilson's
ninth official solo album and his first seasonal release. It was released by Arista Records in October 2005 and features many traditional Christmas songs, as well some of Wilson's originals, including remakes of The Beach Boys' "Little Saint Nick" and "The Man With All The Toys". As a bonus, Wilson elected to include a sampling of seasonal recordings initially available on his website a few years earlier.
Christmasey
(Brian Wilson/Jimmy Webb)
It's finally here, it's that special season
The day is near, you know that's the reason
And it's smelling so Christmasey
When we're smelling that Christmas tree
And all the goodies are stashed away
Waitin' for you on a silver tray
And we're feelin' so Christmasey
Like the feeling that it used to be
And I'm happy as a little kid
We're guessing where's the present's hid
Put up the lights so we can see
It's so Christmasey
It's almost time to light up the candles
The church bells chime it's a song of Handel's
And the music's so Christmasey
Percolatin' inside of me
Like a little bit of Rock and Roll
Like a little bit of Chritsmas Soul
And we're feelin' so Christmasey
(We're) goin' out on a shoppin' spree
Give a present with a great big bow
To a stranger we don't even know
We'll have our fun and be carefree
'Cause it's Christmasey
Now's the time we've waited for
Go let in the neighbor's 'cause they're knockin'
So open the door
And I'm feelin' so Christmasey
Percolatin' inside of me
And it gives me such a great big lift
Makes me want to give myself a gift
And I'm feeling so Christmasey
I want someone to dance with me
Christmas caroles are understood
(They) let the people know we're feelin' good
It didn't snow but we all agree
It's still Christmasey...
It didn't snow but we all agree
It's still Christmasey.
The First Noel
(Trad. Arr. Brian Wilson)
The first Noel the angel did say
Was to certain poor shepherds in fields as they lay;
In fields where they lay tending their sheep,
On a cold winter's night that was so deep.
Refrain
Noel, Noel, Noel, Noel,
Born is the King of Israel.
They lookèd up and saw a star
Shining in the east, beyond them far;
And to the earth it gave great light,
And so it continued both day and night.
Refrain
And by the light of that same star
Three Wise Men came from country far;
To seek for a King was their intent,
And to follow the star wherever it went.
Refrain
This star drew nigh to the northwest,
Over Bethlehem it took its rest;
And there it did both stop and stay,
Right over the place where Jesus lay.
Refrain
Then did they know assuredly
Within that house the King did lie;
One entered it them for to see,
And found the Babe in poverty.
Refrain
Then entered in those Wise Men three,
Full reverently upon the knee,
And offered there, in His presence,
Their gold and myrrh and frankincense.
Refrain
Between an ox stall and an ass,
This Child truly there He was;
For want of clothing they did Him lay
All in a manger, among the hay.
Refrain
Then let us all with one accord
Sing praises to our heavenly Lord;
That hath made heaven and earth of naught,
And with His blood mankind hath bought.
Refrain
If we in our time shall do well,
We shall be free from death and hell;
For God hath prepared for us all
A resting place in general.
Refrain

The Man With All The Toys
(Brian Wilson, Mike Love)

What I Really Want For Christmas
(Brian Wilson, Bernie Taupin)

God Rest Ye Merry Gentlemen
(Trad. Arr. Brian Wilson)

O Holy Night
(Trad. Arr. Brian Wilson)

We Wish You A Merry Christmas
(Trad. Arr. Brian Wilson)

Hark The Herald Angels Sing
(Trad. Arr. Brian Wilson)

It Came Upon A Midnight Clear
(Trad. Arr. Brian Wilson)

The First Noel
(Trad. Arr. Brian Wilson)

Christmasey
(Brian Wilson, Jimmy Webb)


Little Saint Nick
(Brian Wilson, Mike Love)

Deck The Halls
(Trad. Arr. Brian Wilson)

Auld Lang Syne
(Trad. Arr. Brian Wilson)

On Christmas Day
(Brian Wilson)

Joy To The World
(Trad. Arr. Brian Wilson)

Silent Night
(Trad. Arr. Brian Wilson)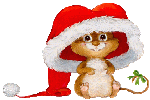 Album Notes:

Brian Wilson: Vocals, Piano
Jeffery Foskett: Vocals, Guitar, Sleigh Bells
Darian Sahanaja: Vocals, Piano, Organ, Vibes, Glockenspiel
Scott Bennett: Vocals, Piano, Organ, Vibes, Glockenspiel
Nicki "Wonder" Walusko: Vocals, Guitar
Probyn Gregory: Vocals, Guitar, French Horn, Flugelhorn, Trumpet
Paul von Mertens: Sax, Flute, Harmonica
Bob Lizik: Bass
Jim Hines: Drums
Nelson Bragg, Jr.: Vocals, Percussion
Taylor Mills: Vocals

John Yoakum: Baritone Sax, Oboe
Robbie Hioti: Trombone, Bass Trombone
Peter Kent: Violin
Sharon Jackson: Violin
Karen Bakunin: Viola
Erika Kirkpatrick: Cello
Carol Robbins: Harp

Produced and Arranged by Brian Wilson

Additional String and Horn Arrangements by Paul von Mertens
Special Merry Christmas Appearance by Daria and Delanie Wilson
Engineered, Recorded and Mixed by Mark Linett
Mix Produced by Brian Wilson and Darian Sahanaja
Mixed at Your Place Or Mine Recording, Glendale, California
Assistant Engineers: Jeff Burns, Greg Burns and Mike Gatzios
Recorded April/May 2005 at Ocean Way Recording, Hollywood, California
CD Mastered by Adam Ayan at Gateway Mastering, Portland, Maine
Art Direction: Mark London
Graphics Tech: Steve Stanley